---
Montessori Basics
The basic aim of Metro East Montessori School is, in the words of Maria Montessori, "to help the child to help himself." In preparing an environment that provides for the child's inner needs, it is hoped he will be enabled to fulfill his highest potential as an integrated personality.
---
Why Choose Montessori?
Enrollment in a Montessori program offers a number of advantages for both children and parents:
The school's unique learning environment challenges children in ways other schools cannot.
Children receive individualized attention that allows them to progress at a pace appropriate to their skills and maturity.
---
Learn More
Watch the Video to Learn More.
---
---
---
The students of the Upper Elementary classroom spent a day at the Center for Human Origins and Cultural Diversity (CHOCD) at the University of Missouri – St. Louis (UMSL).  The students participated in the CHOCDs traveling American Anthropology Association exhibit, "Race: Are We So Different?" now touring the United States. CHOCD is … continue reading
---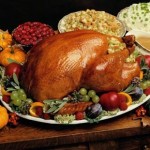 The children of MEMS – Belleville took part in a Thanksgiving Day Feast on November 20, 2014.  The children helped their parents prepare food for the feast and then joined together to share in this special meal that included turkey, mashed potatoes, corn and other delicious treats.
---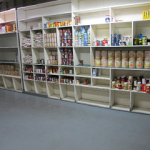 Families at the Granite City campus are collecting non-perishable foods and other household necessities for the Community Care Center in Granite City.  The Upper Elementary students will deliver the items to the Center for the holiday season.
---
---
---