Preschool and Kindergarten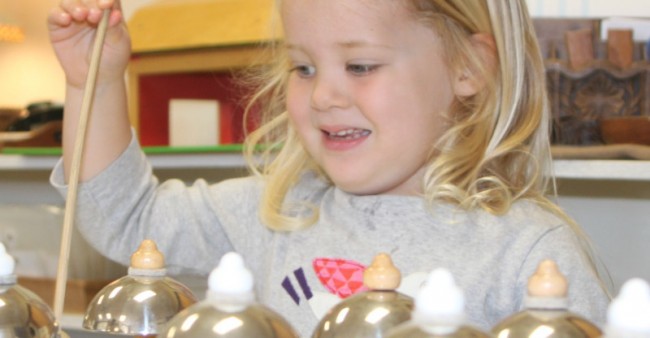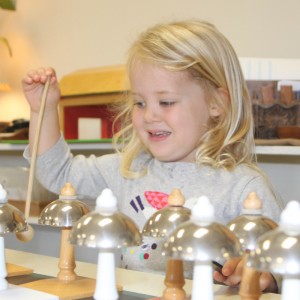 Metro East Montessori School has two Primary classrooms with children (2 ½ through 6 years) doing individual work in a number of areas.
Practical Life exercises teach the children how to care for themselves, others, and the environment. They learn to work at a task from beginning to end and develop their powers of control and concentration.
Sensorial Materials serve as tools for development. Children build cognitive skills and learn to order and classify impressions by touching, seeing, smelling, tasting, listening, and exploring the physical properties of their environment.